Profile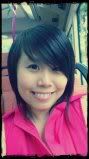 Hi I'm Yixuan.
Tag
Maybe next time
Links
Layout: vehemency
Icon: reruntherace


Sunday, February 17, 2013, 12:22 AM

moved

http://leeeyixuan.blogspot.com

thank you! :)




Saturday, January 19, 2013, 11:30 PM

To-do/buy-list

Singapore is getting colder for the past few weeks. love this kind of weather but felt bad for melon because we cant bring him out for a walk and bathe him.

Anyway, pay day is coming soon! Since Chinese New Year is in the month of February, i bet most people will be spending a lot of money too. Our family dont really pay a visit to relatives house due to some family issues, so i can save a little money here and there. but for this year, we will be celebrating by going to Bangkok!! :D it's going to be my first time there, so lets just hope that its going to be fun!

I am SO going to buy/do these things once i got my pay!



RED!! gosh, i really miss my red hair. but since i'm working now, i have to choose a red that is acceptable. otherwise, people thought ah lian going to work hahha!


hmmm, i cant think of anything to do/buy for now. maybe i will spend a bit when i go bangkok. hahaha!





Saturday, January 5, 2013, 9:20 AM

2013

erm, its been very long since i've updated this blog. actually i almost forgot which email i used and password! haha. well anyways, another year has just gone. and thank god that theres no doomsday. i just want to recall some memories in 2012 so, FLASHBACK!

2012 is one of the toughest year i've been through, i think. a lot of things had happened, both good and bad. but at the same time i think i've really learn a lot, think a lot, matured a lot? hmm alright i shall list down some of the happenings that occurs last year!

1)
single
first of all, the longest relationship i've ever had has come to an end. it was sad, and relieving to me. i'm so sorry for everything that i have done. and i'm really really happy to see that you are with someone who is obviously better than me. happy that we are still friends too! :)

2) I'VE CHANGED JOB!!
yeah, like finally! haha. still remembered when i tell myself that i will leave the company on end of January. after that i delayed to april, and then to july which is the actual date that i REALLY leave the company. even though the current job i'm working now tends to be stressful at some times, but i'm still getting to learn things that are related to my course. i do hope that i can stay for long. say, 5 years?

3)
i've joined marathons!
and you know what? both results are almost the same timing! its a good experience to me. i think this is one of the way to keep myself healthy. but i will run more in future. next event: 2XU Compression Run 2013! :)

4)

meet melon, our new family member in the house!
finally we managed to get a dog for after so long! even though it can be stressful at sometimes, but he is still one cute and adorable white fox that we had.

5)
onboard APL Southampton
this is one of the most memorable experience i ever had in my life. i still remember very clearly that i was having a really tough time before i go onboard. all thanks to the crews, they made me enjoy that one week of sailing. the bbq session, the karaoke sessions, movies, touring around the vessel, the communications with them, i really enjoy that a lot! thank you! i will never forget every single one of them. i hope i can have this opportunity like this again, even i know its impossible.


ALRIGHT! i guess these are the few memories that i can remember haha. off course there are some others but i cant think of it now. anyway, 2013 is a whole new year so, oh yeah! RESOLUTIONS!

1) Further studies (related courses will be good)
2) Travel more (even though i'm going bangkok soon)
3) Join more marathons (to lose weight off course!)
4) Piano Keyboard
5) ROOM MAKE-OVER!!!!
6) Melon to be more well-behaved
7) Friends and family to be healthy
8) NEW PHONE! (S3 or Note II?)
9) DSLR?

I will try my best to update more while i can. so in the meantime, HAPPY NEW YEAR to all, and may 2013 be a good year for everybody! :)




Wednesday, November 30, 2011, 6:32 AM

tolerance


for me, life is all about this one word on top. yes, T-O-L-E-R-A-N-C-E. also pronounced as "ren" in chinese.

my work is not going smoothly for the past few days. there IS some times where i really want to give up or quit this job. and then again if i quit, its pretty difficult to find a job now, there won't be any income flowing in, and my resume won't look good either. sure, i know ppl will be like "just quit la! go and find a better job" or "just don't work only, since you are not happy working there", etc etc.. but you know, just another 1 month plus, i will be working there for half a year! it will definitely look better on my resume right? rather than working for a few months. half a year sounds nicer don't you think so? hahaha!

anyway, if i really want to give up, i would have done that long ago. i have been tolerating for going 5 months so, what is 1 month plus to me? my mind is telling me to give up. but NO! i die also don't want to give up. i'm going to tolerate until january!!

忍忍忍忍忍忍忍忍忍忍忍忍忍忍忍忍忍忍忍忍忍忍忍忍忍忍忍忍忍忍忍忍忍忍忍忍忍!!!!!!




Sunday, November 27, 2011, 6:29 AM

Sinfonietta Alumni

I think i should post this too.




We will be having our band concert on the

18 December 2011 @ TRCC, Republic Poly!

We are playing songs like Pirates of the Caribbean, Nausicaa: Valley of the Wind, Amazing Grace, some pop songs like Abba Gold and many more!

Tickets selling at $10, free seating. Please contact any of us if u are interested! ;D




Monday, November 21, 2011, 3:05 AM

93.3

have not been blogging since september. but i don really care haha. anyway i'm quite busy nowadays

Yup, i'm still working at that shitty small company, now its getting shittier because of more things to do. things that are NOT within my job scope. yeah what my friend said was right, this company is not organised, in terms of job scope. i guess the good thing about my company is that there is radio for us to listen, but always the same station. YES 93.3

actually i'm not a person who like chinese songs. previously 98% of my songs are all ang moh or korean songs. But now i've beginning to put a few chinese songs in my mp3 because there are some songs that are worth listening :)





u see some songs are nice one loh hahaha!

i will try my best to update my blog :)




Saturday, September 3, 2011, 9:53 PM

so long

wow. its been such a long time since i've updated. probably too busy, or lazy. hahaha

well first of all,
i've finally changed my phone! and its my ideal phone too. this is very first smart phone i ever had in my entire life. shall take good care of it!

for work wise, what more can i say? FUCKED UP! finally i've learnt my lesson. never agree immediately to the first job that has just hired you because you will never know, there's better jobs out there. i've met good colleagues in this job. but not for my supervisor. fking biased because she's a PR plus 2 of my colleague are also PR. and worse,

1) most of the time we work OT (no pay)
2) we don't go for lunch on the dot
3) there is no increment after 3 months probation
4) SHE FREAKING LIE TO US! what i mean by that? she told us that we will get 3 month bonus by the end of the year. actually, there is no bonus at all. secondly, during the interview she said that i will be contacting with ship owner and ship manager (sounds good right? and its something related to what i'm learning). but in the end, my job scope is to send out enquiry to suppliers nothing else.
5) WHERE HAS OUR CPF MONEY GONE TO?! one of my colleague (a singaporean) checked her CPF account and released that my supervisor did not transfer our CPF money to our account!

i just had no idea how long i can tolerate all this shit. hahaha



and lastly. i am not going to the wedding. it's pretty disappointing that they still don't treat me as a family even thought we've been together for more than 2 years.
sometimes, being silent does not mean everything has been settled or forgiven. you will never know what happens next.
i know its rude for me not to go. but i have the right to choose whether to go or not to go. anyway, big thanks to all my friends and family who totally understand how i feel, see me cry, hear me complain etc..

i am prepared for the consequences.